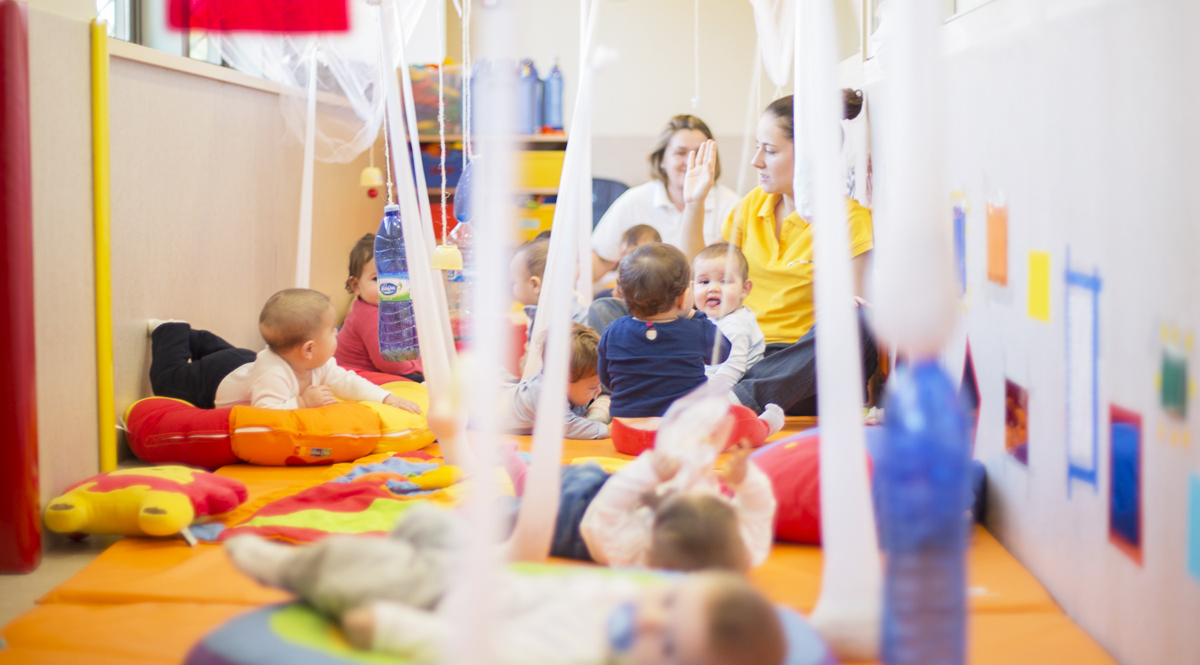 We have our own curriculum which does not include the use of teaching guides or other publishing house methods which we believe lead to non-personalized approaches. We are constantly researching trends in education and seek different sources to develop our own learning materials. Our curriculum is intensive in learning materials, flexibility and symbolic play elements to provide children with enough resources to foster their creativity, autonomy and decisionmaking.
One example of this is how our Schools evolve throughout the year. The children's own creations and all of the activities they do decorate the premises based on the Learning Unit and Curricular theme being worked on. This way, the children are the real focus of their own learning processes.
Establishing the foundation for their future
Our Curriculum is the result of more than 25 years of experience and research in education and child development and is subject to constant reviews and innovation.

It is distinguished by the people who carry it out, COMMITTED EDUCATORS with their dedication and VOCATION for education.

The child is the focus of their own learning and is the one who sets the pace of their development.
Method
We have structured the school year into trimesters based on the three key moments in a child's individual evolutional and emotional development.

Each trimester is organized into Learning Units, themes around which all of the classroom activities revolve to facilitate the participation of the children and their families. We start with what's most familiar to them and gradually accompany the child to what's least familiar, the unknown and new challenges.

We also do project-based work. The Annual Curriculum is used as a way to tie the entire year together and to link the Learning Units to provide the continuity the children need.
Family participation
We are an Open Door School which fosters family participation by establishing close ties between our families and the Pre-School teachers.

Our Parents School offers families a time to meet together and discuss topics of interest, always related to child development. The sessions are led by specialists such as school counsellors, specialists in early childhood stimulation, early childhood teachers, external specialists...

Our Curriculum builds bridges with families, walking side by side for the purpose of the children's harmonious development.
An integrated early childhood curriculum
We start with the child's evolutional development and needs to work on aspects in the classroom such as:

Eating, hygiene, potty training, identity, self-awareness, fine motor skills, gross motor skills, language development, social relations and progressive identification and adjustment of feelings and emotions.


Education architects